Timeline of Tek Time fi Read
Projects & Events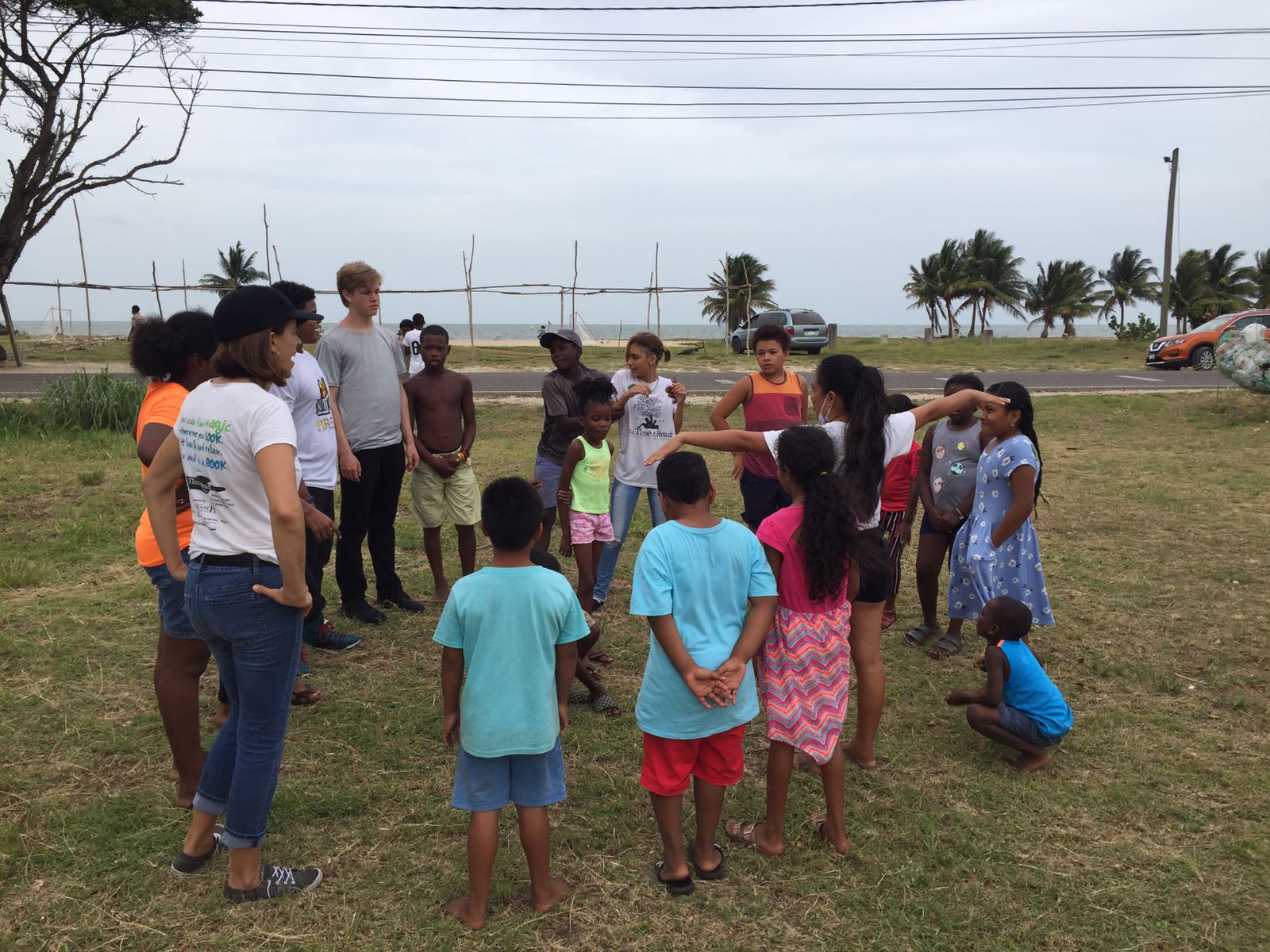 TTFR visits Hopkins Village
A group of youth from the Tek Time Fi Read Project planned a trip to Hopkins to distribute books to the children in the village. We visited the library, had fun activities and gave away hundreds of books.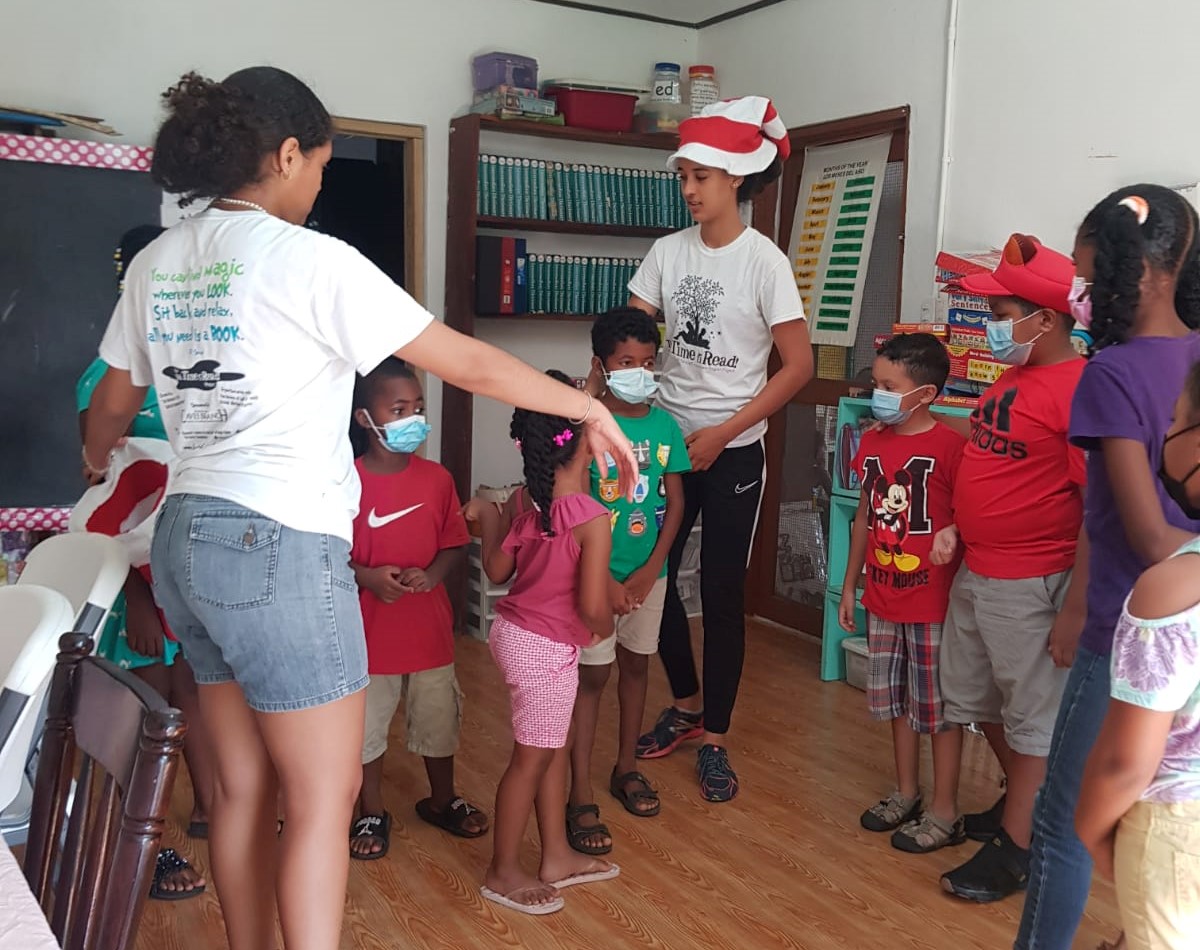 TTFR visits Helping Hands Summer Camp
Two of our project organizers visited the Helping Hands Resource and Intervention Center's summer camp and shared the joy of reading with the campers. They had fun activities and gave each camper their own set of books to take home and read.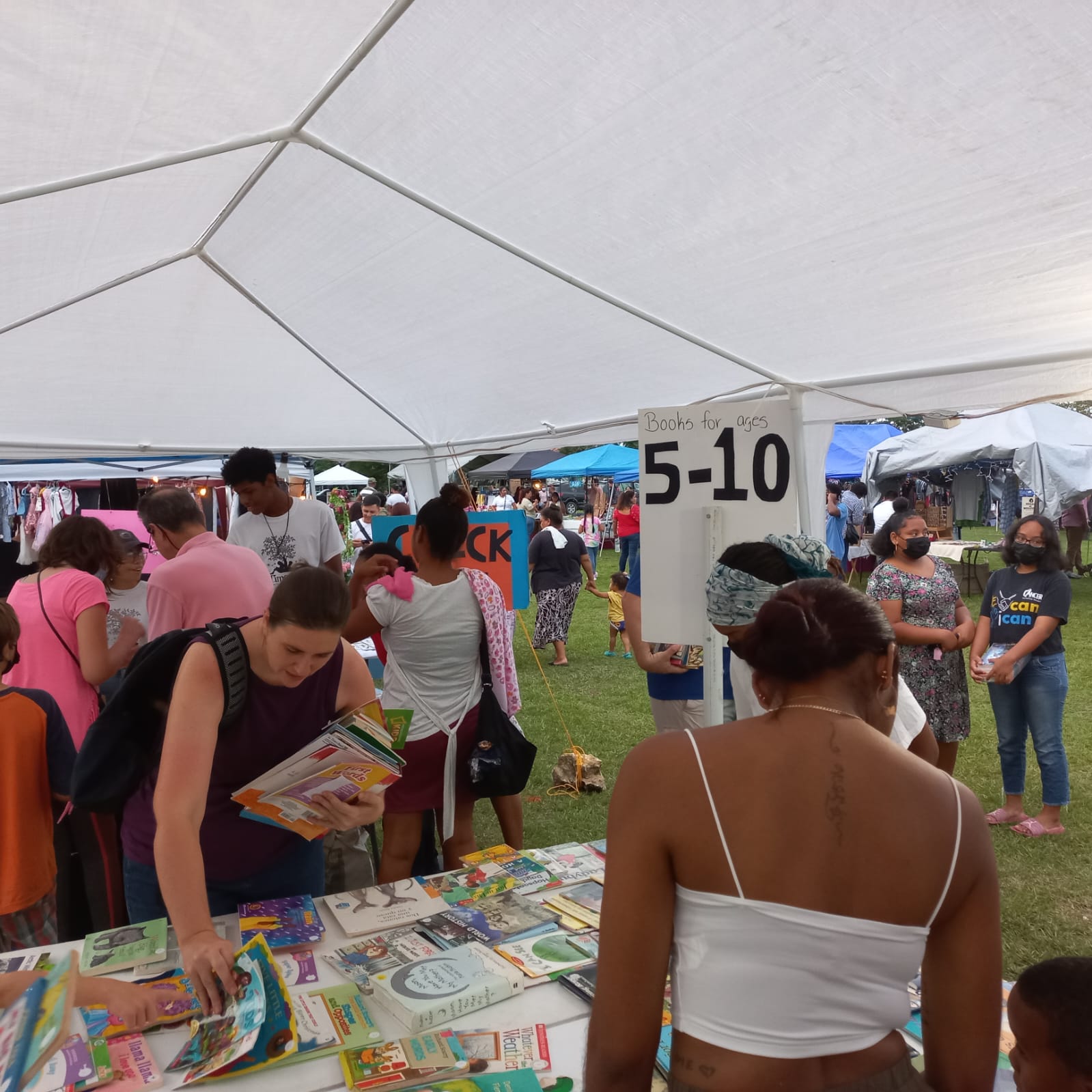 BOOK GIVEAWAY AND SALE AT THE BELMOPAN NIGHT MARKET
We distributed hundreds of books at the Belmopan Night Market. There were activities, giveaways, and fun games for children to participate in and win free books.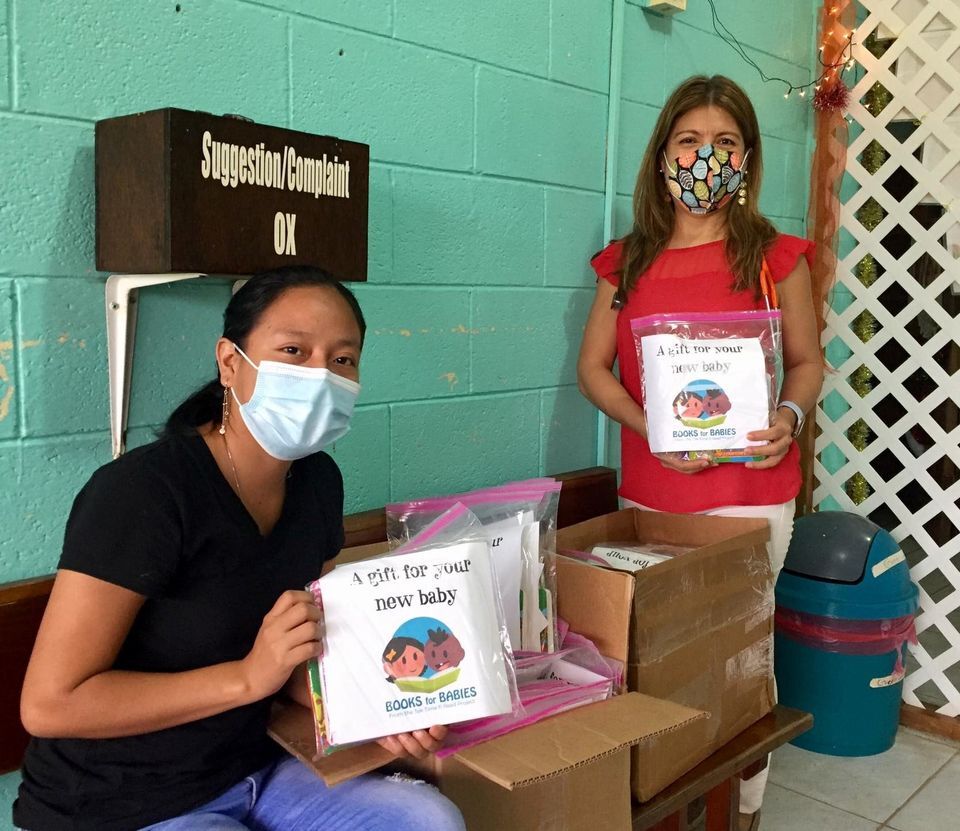 BOOKS FOR BABIES LAUNCH
We dropped off the first set of Books for Babies at the Western Regional Hospital just in time for the 2022 newborns. Each packet includes 3 new baby books and information about the importance of reading with your child. The goal is to encourage reading from day one. The project was funded by donors and fundraisers by the Tek Time fi Read youth.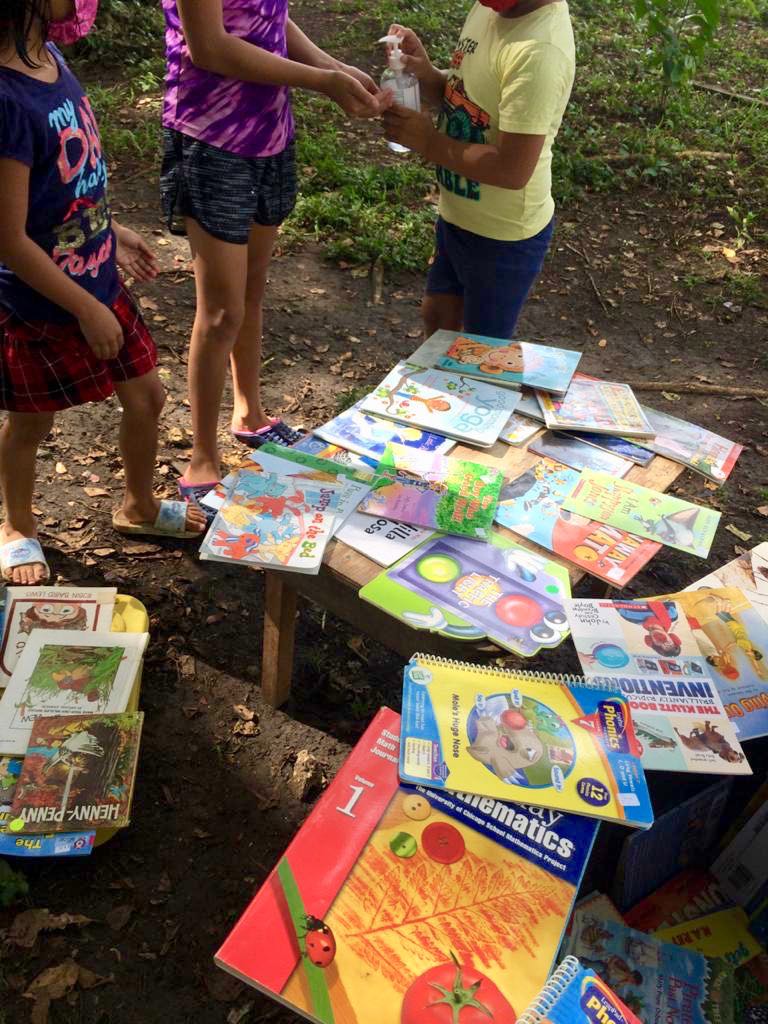 BACKYARD BOOKS
One of our organizers and her 7-year-old brother started a pilot project by the Maya Mopan creek. Children from the neighborhood can come by and choose books and then exchange them for new ones after they read them. The more books they read - the more points they get and can earn prizes! The children wear masks and sanitize before touching the books.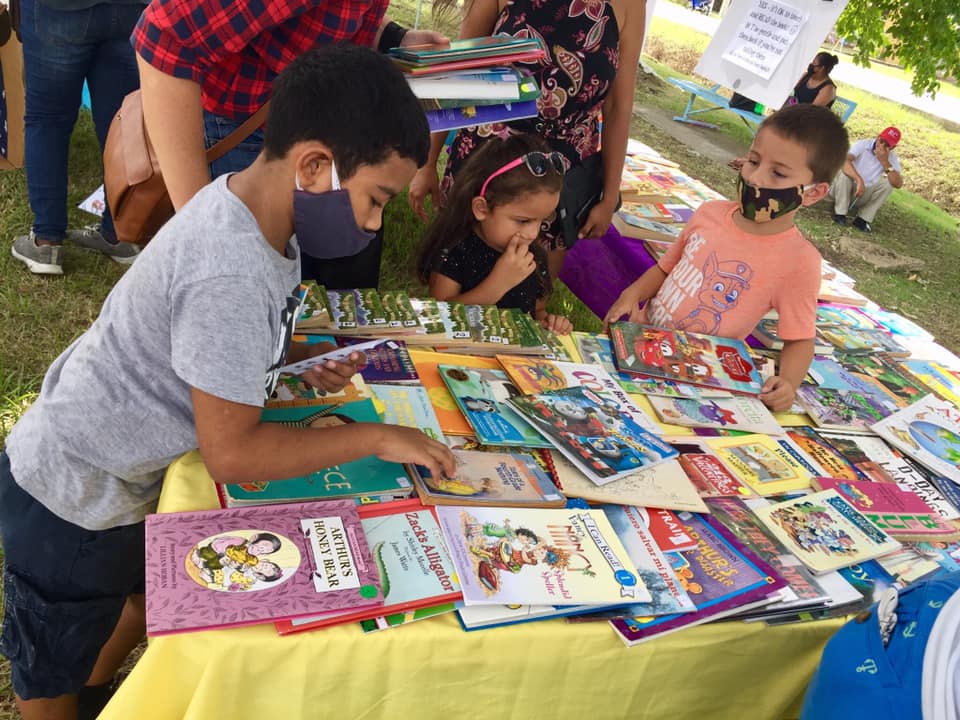 500+ Books distributed at Belmopan Day
We had a booth at Belmopan Day with free games, giveaways, and inexpensive books for sale.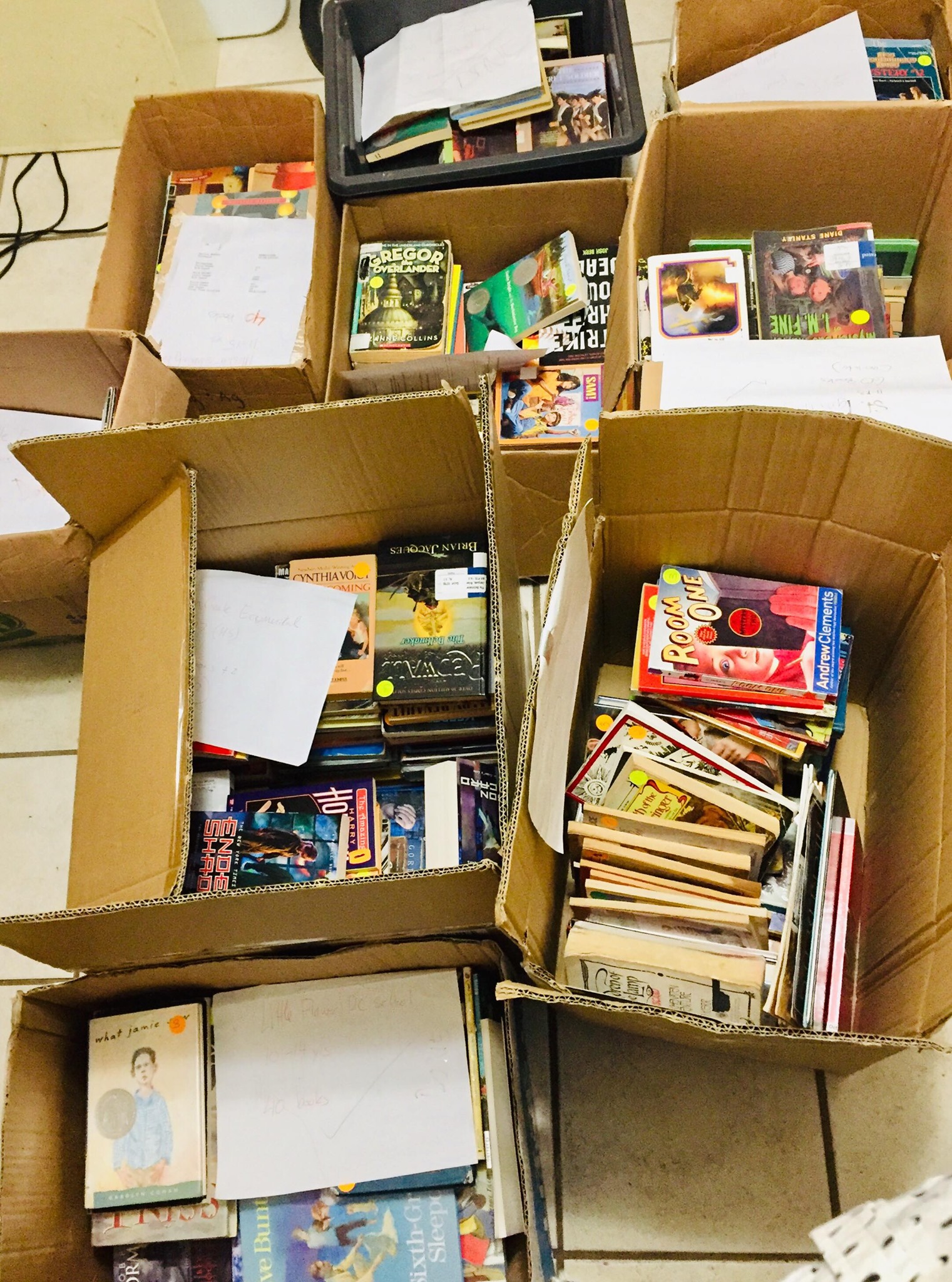 900 Books sent to schools & Libraries Across Belize!
SCHOOLS:
St Ignatius RC School (BZ) Libertad RC School (CZ) Belize Adventist College (CZ) Concepcion Village (CZ) San Jose Village (TO) Belmopan Baptist HS (CY) Muslim Community Primary School (BZ) Little Flower RC School (TO) Ecumenical High school (SC) Victorious Nazarene School Succutz (CY) Ladyville Evangelical (BZ) Sacred Heart School (SC)

LIBRARIES:
San Pedro Library (CZ) Armenia Library (CY) Sandy Hunter Library (OW) Library and Resource Center in Georgeville (CY)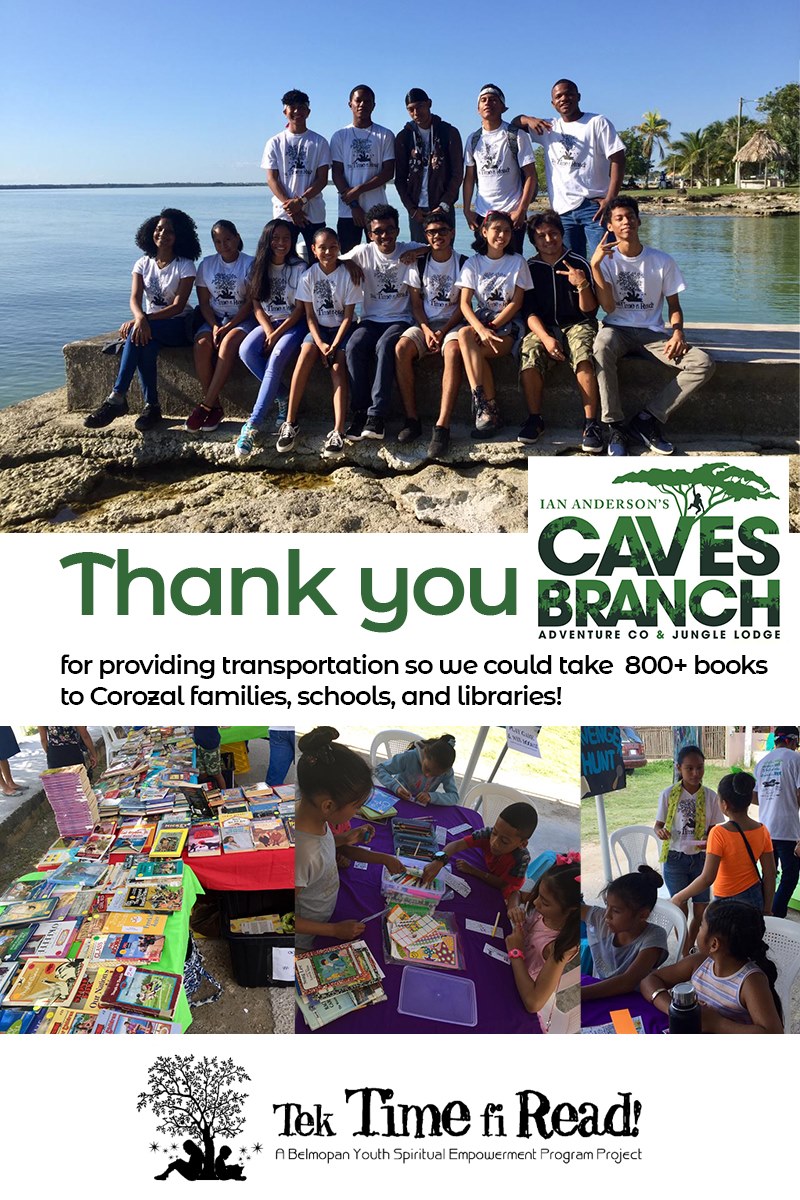 Book Giveaways at the Corozal Graffiti Festival
We went on the road and give out books at the Corozal Graffiti Festival. Children played fun reading games to win free books and hundreds of books were given to libraries and schools in the area. Caves Branch donated transportation.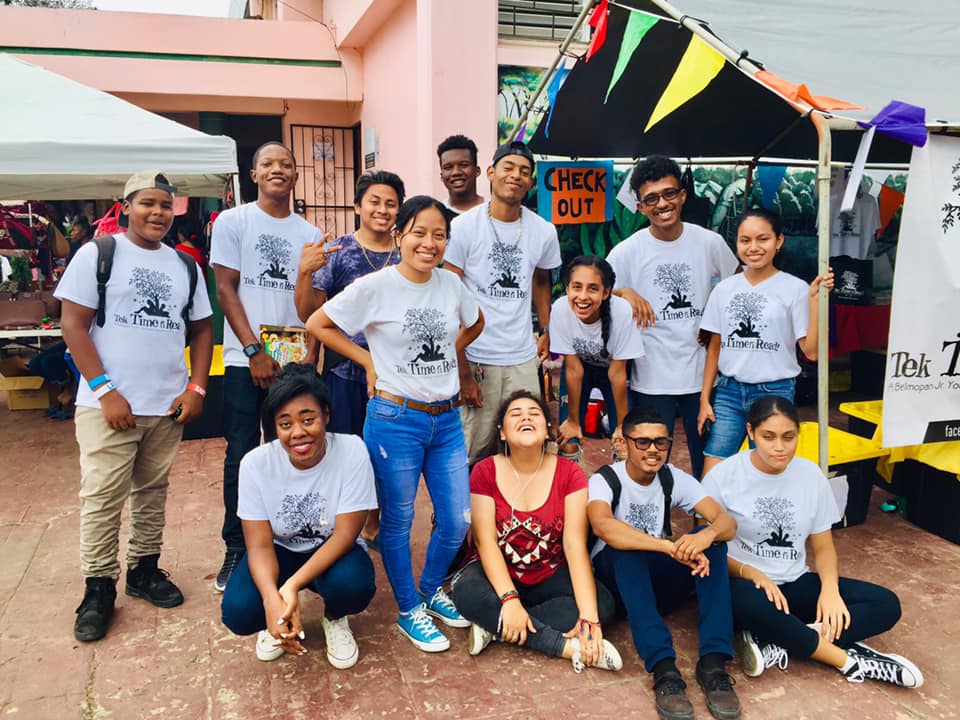 Market Book Sale & Giveaway
Over 600 books were given away and sold at low prices so children could have books for the Christmas holiday.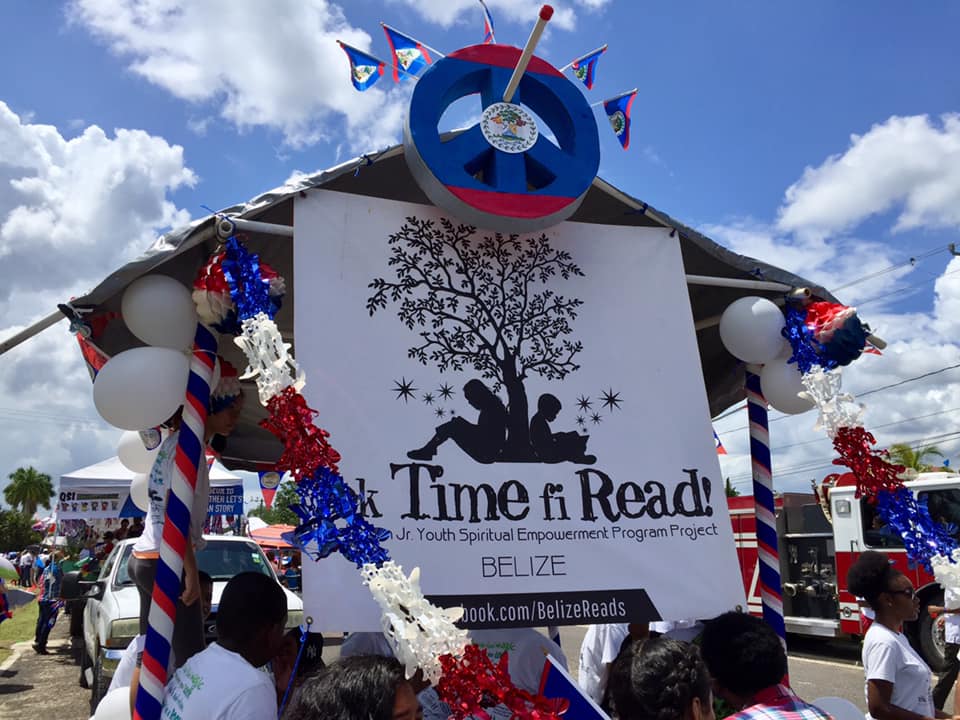 Independence Day
The Tek Time fi Read youth participated in the Belmopan Parade again.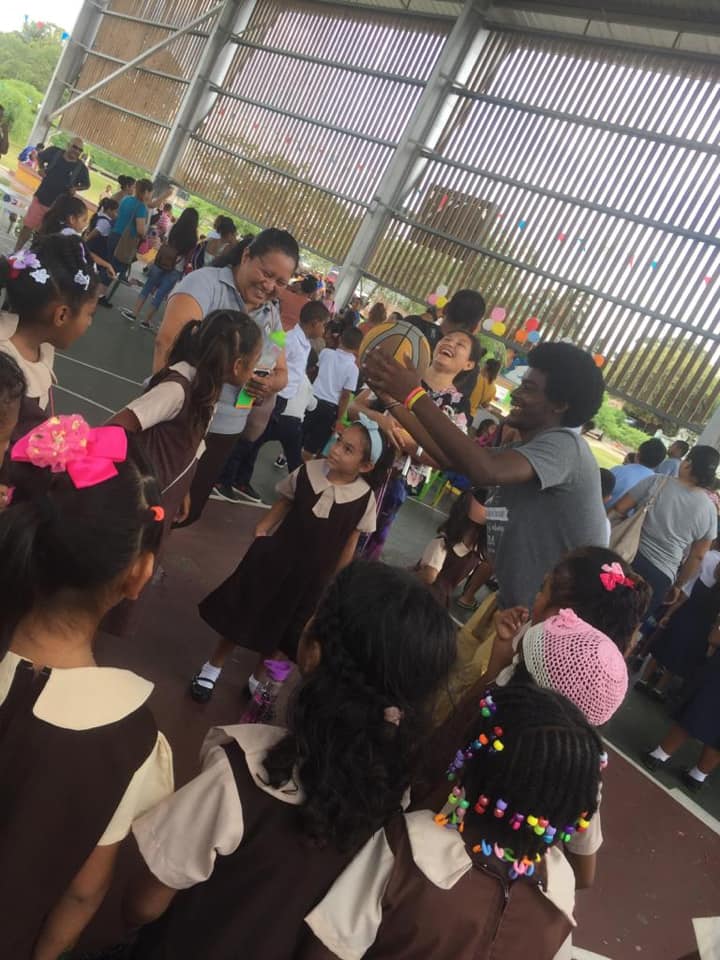 Literacy Day
Some of the Tek Time fi Read team volunteered for Literacy Day in San Ignacio.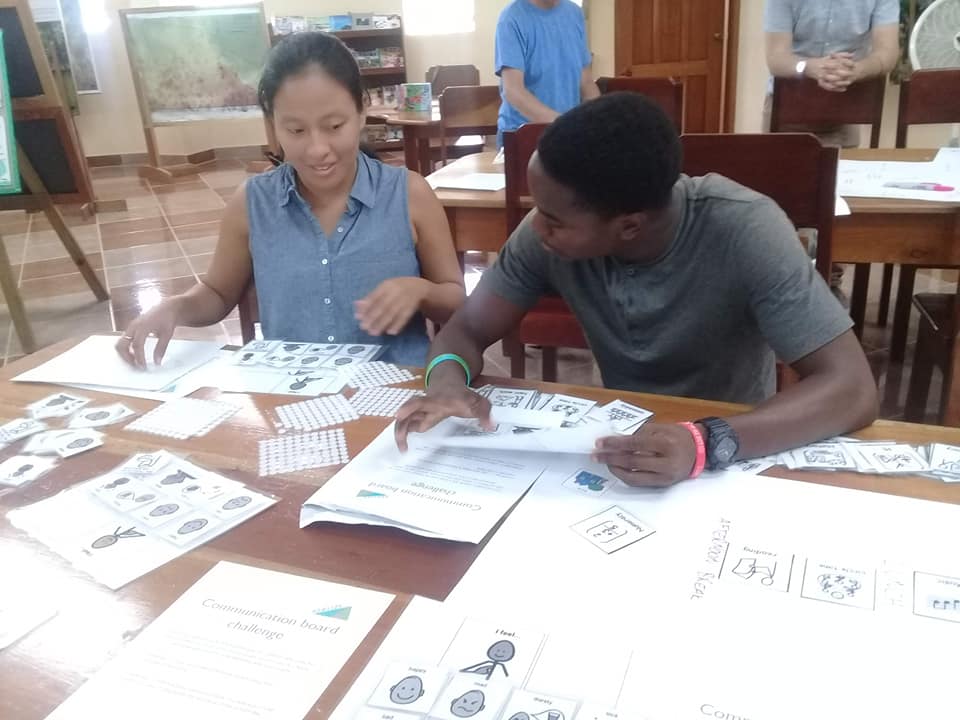 TTFR attends Disability inclusion workshop
Some of the Tek Time fi Read team participated in the launch of the Realize More Disability Information platform and disability inclusion workshop at Benque Public Library.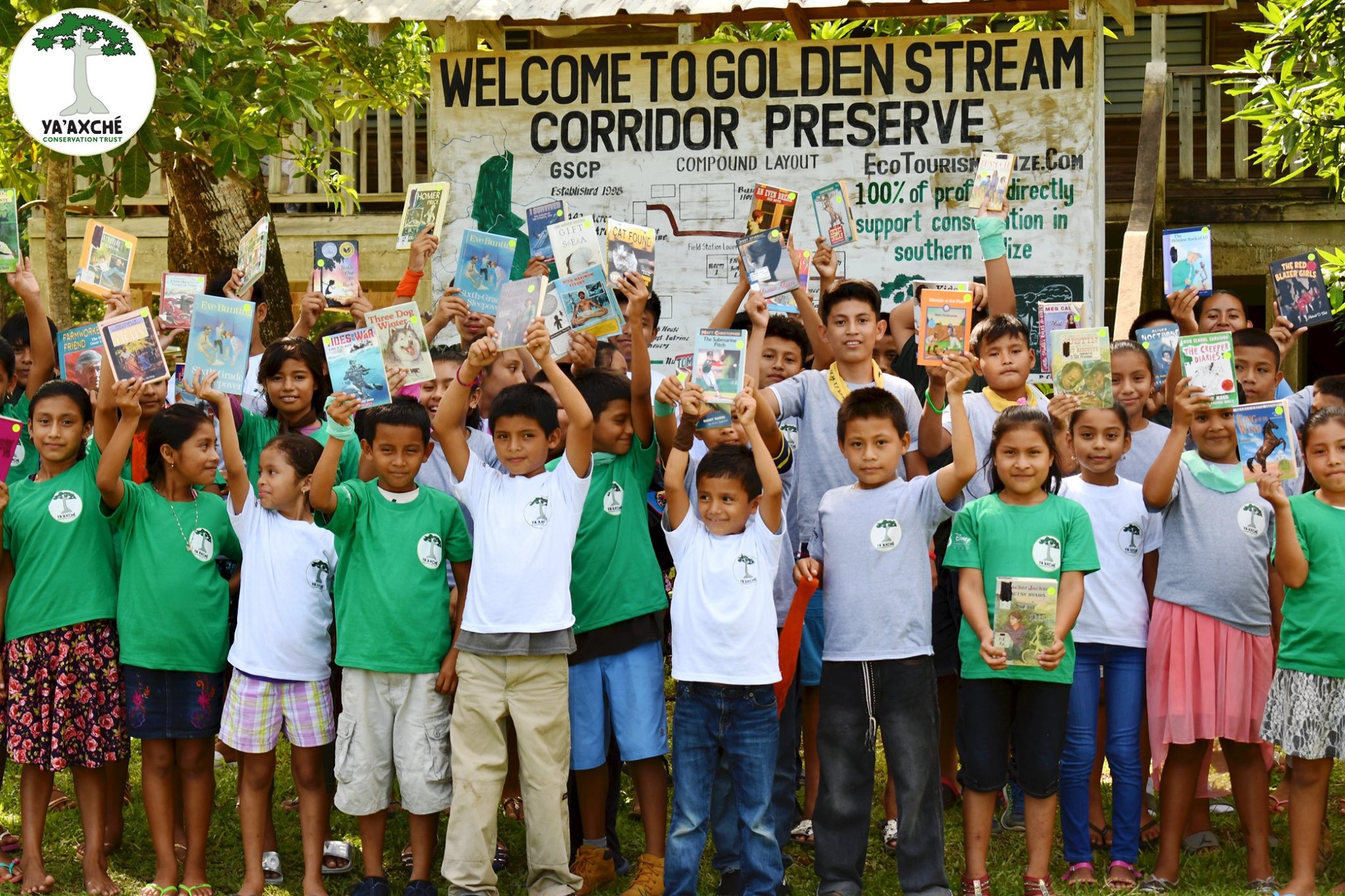 Books sent to Ya'axche Summer Camp
Tek Time fi Read was excited to be able to assist the Ya'axche Summer Camp in Southern Belize by sending books down for their campers.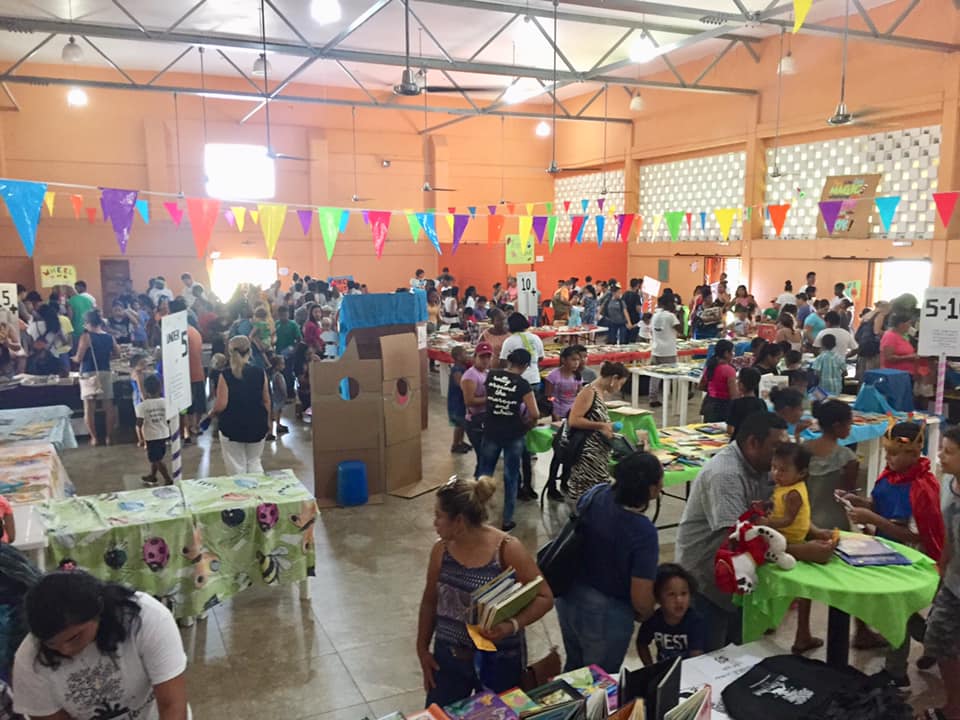 2019 BOOK FESTIVAL!
Another super fun book festival with over 600 children participating!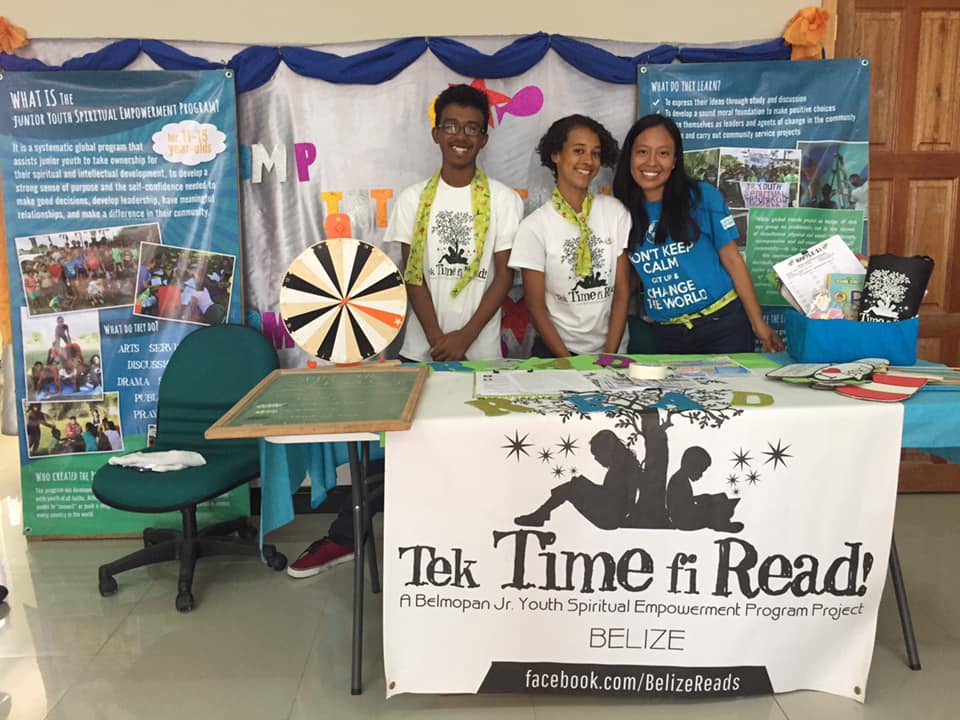 Department of Youth Services' International Youth Day Open Day!
TTFR had booth at the Department of Youth Services' International Youth Day Open Day!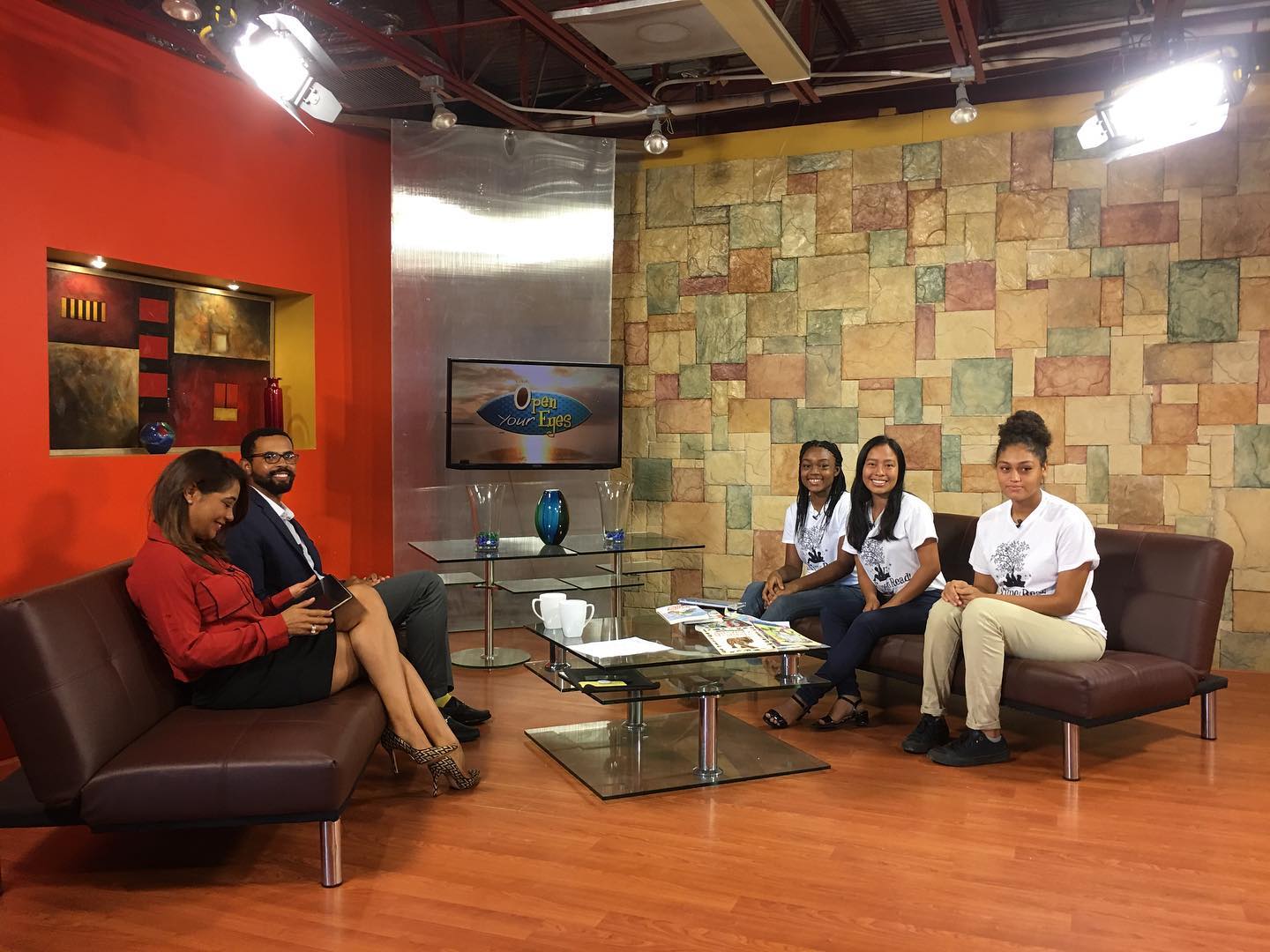 Open your eyes morning show
Discussing the TTFR project, youth leadership, and the upcoming Book Festival.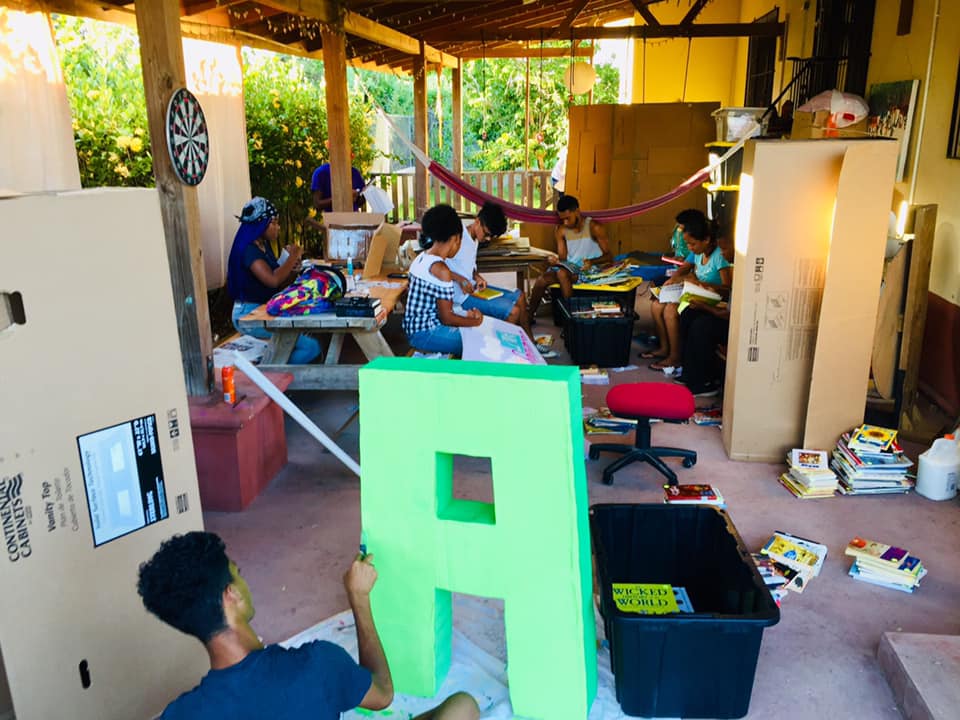 Planning for 2019 Book Festival
Hard at work preparing for the next Summer Book Festival.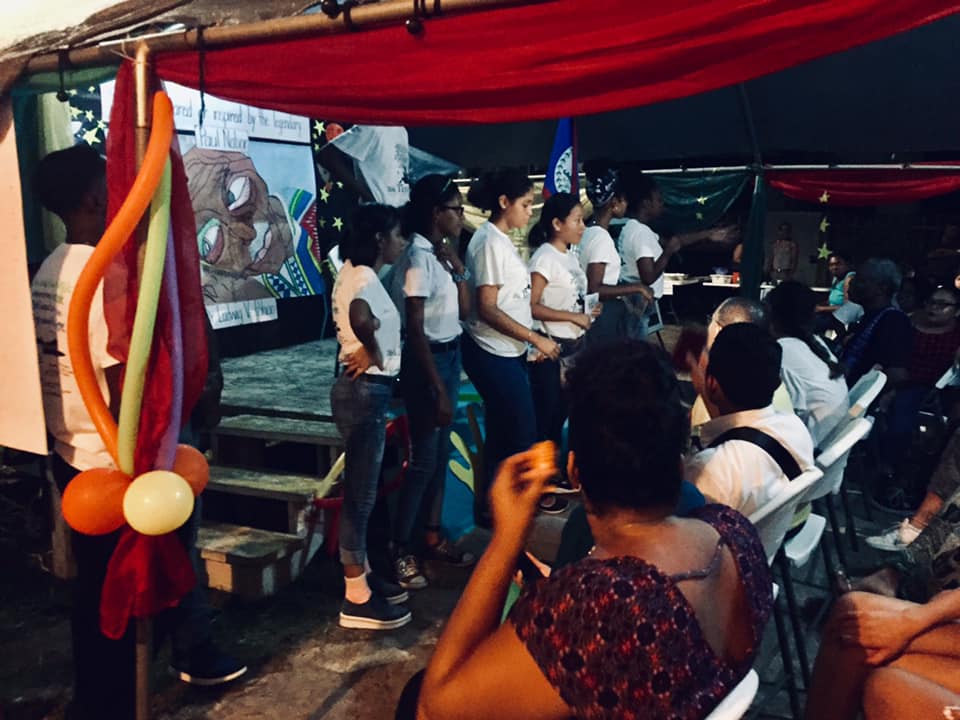 Helping Hands Resource Center
Some of the Tek Time Team had the joy of attending and helping with the Helping Hands Intervention and Resource Center's Literacy Night and sharing info about the upcoming Book Festival.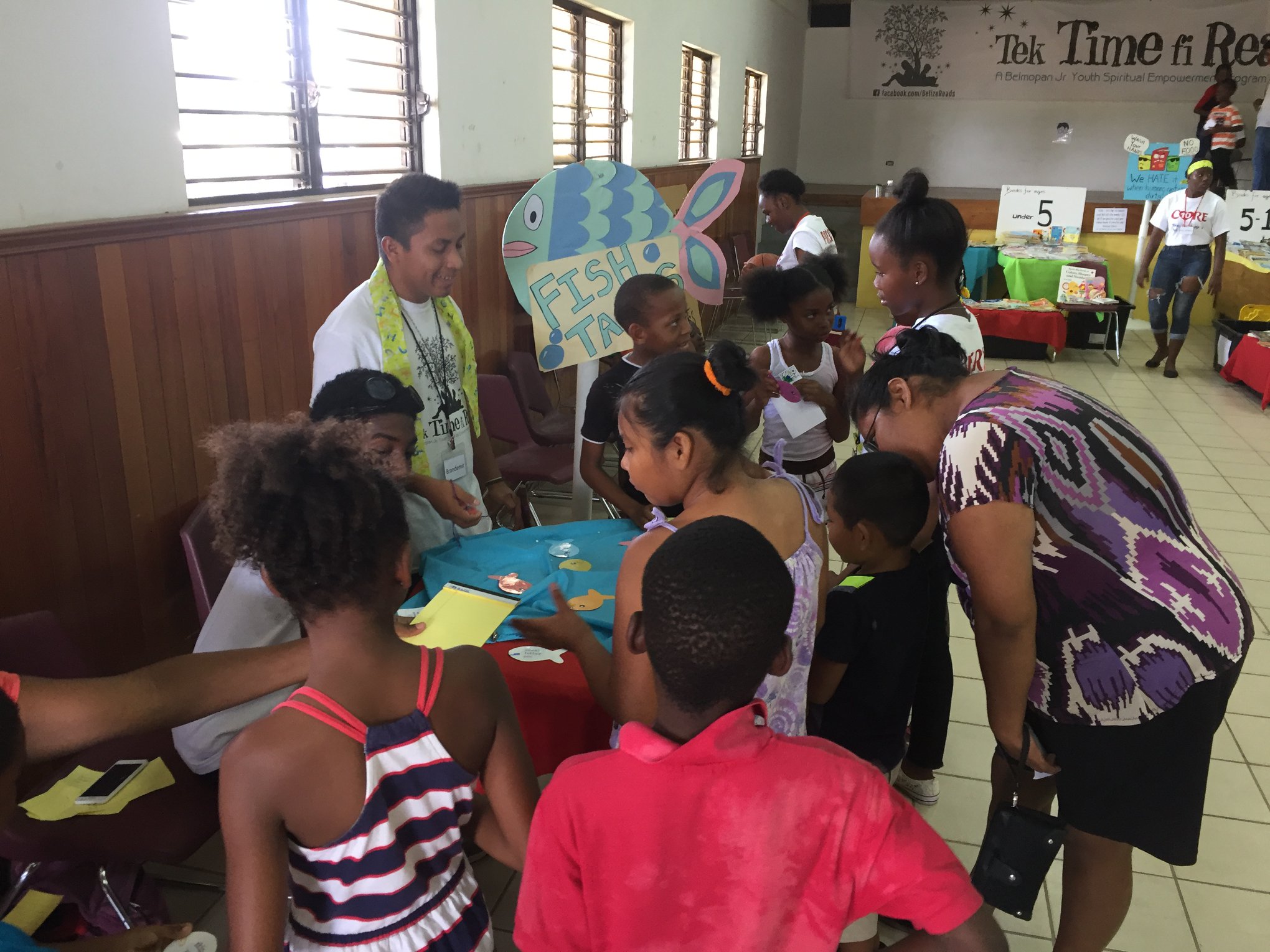 Book festival in Seine Bight Village
Tek Time fi Read went on the road!!! 🚌 We had lots of fun playing games with the children of Seine Bight and distributing lots of free books. Thank you to our sponsor Laru Beya Resort for supporting us! And thank you to the Seine Bight library and Ms Lynn Ann for arranging our visit and inviting us to come. We loved meeting and partnering with the "Core 10" girl's leadership group of Seine Bight and other young leaders from the village.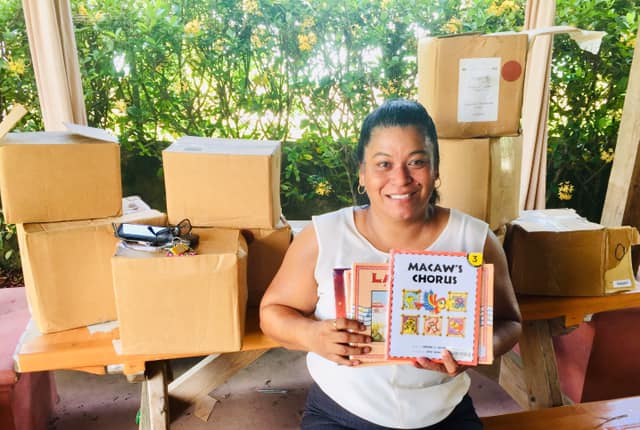 Books for Pathlight
Hundreds of books donated to Pathlight Organization (literacy and teacher training) from the Waterford Institute.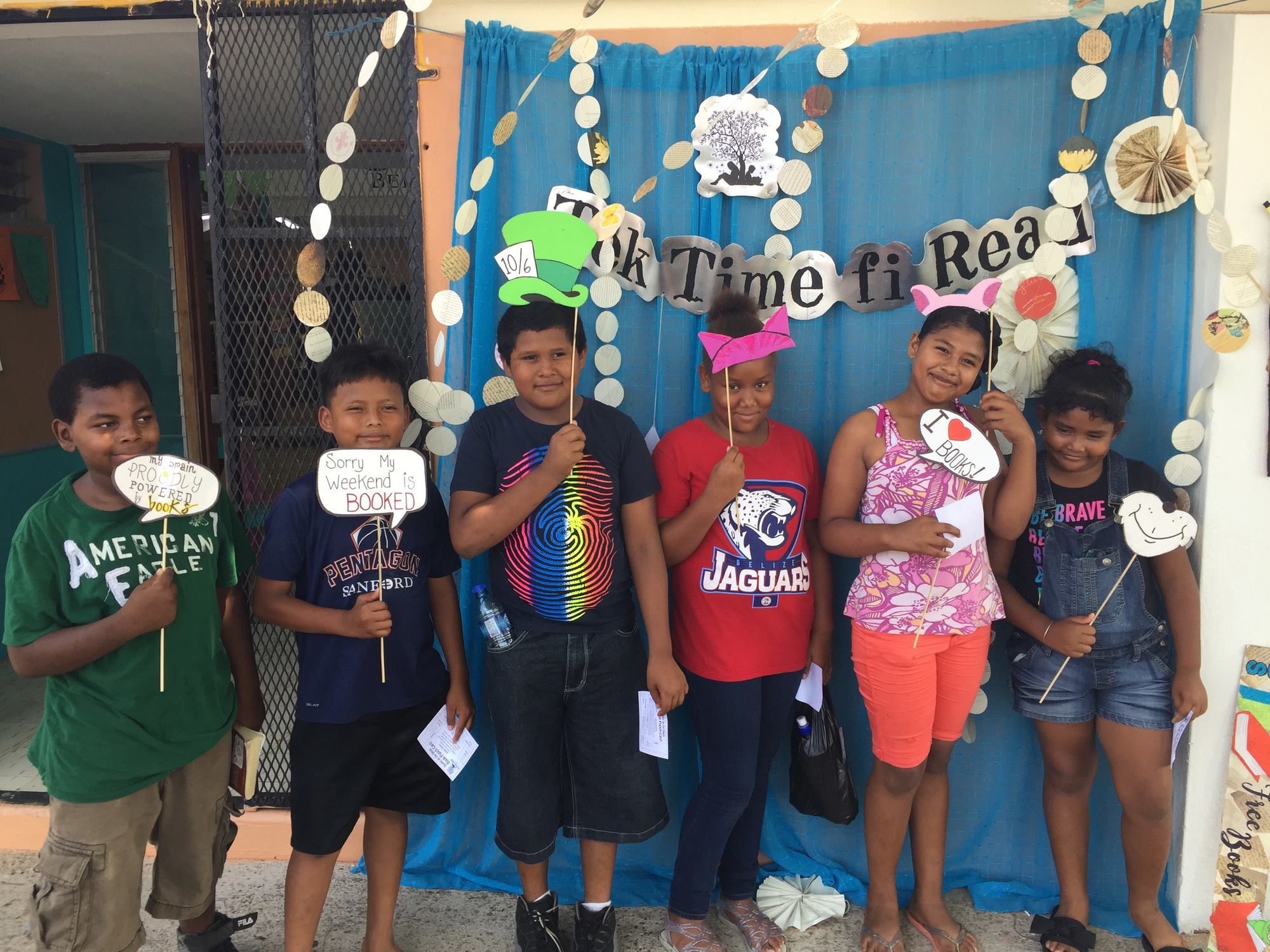 "Books on the Block" Library Open Day
Collaboration between the Tek Time fi Read Project and the Belmopan Public Library to provide a fun day of encouraging children & teens to read. Over 1,300 books distributed! The games and activities were created and run by the creators of the "Tek Time fi Read Project": the youth groups in the Belmopan Youth Spiritual Empowerment Program. 190 total work hours were put in before the event, split between 30 people (ages 12-24) 😲 (plus many hours put in by the library staff).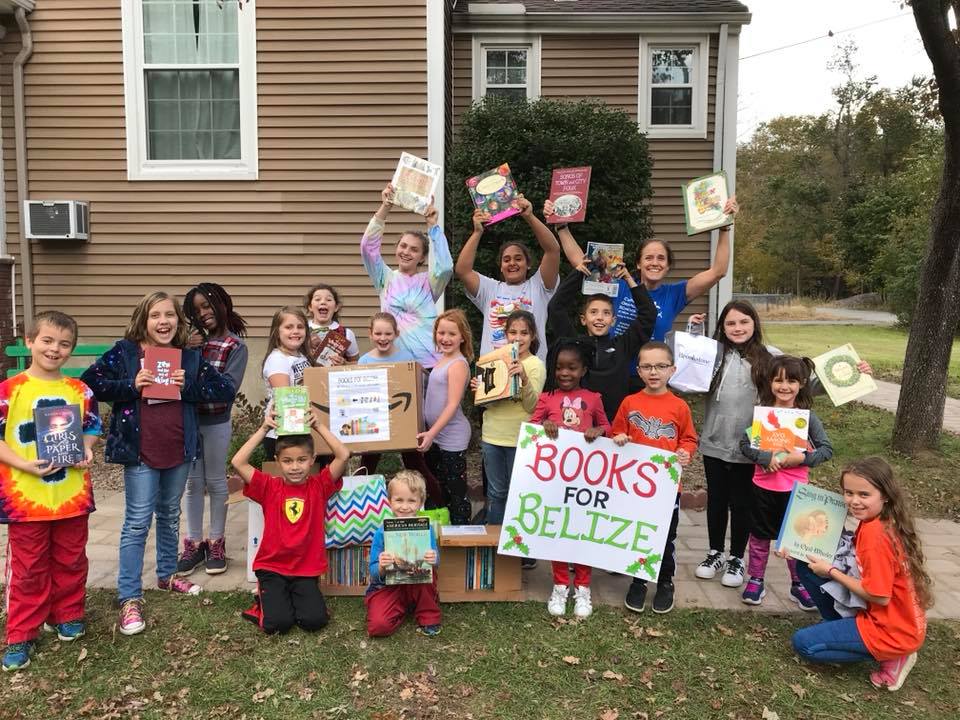 1,500 books arrive from the Christian Drama School of NJ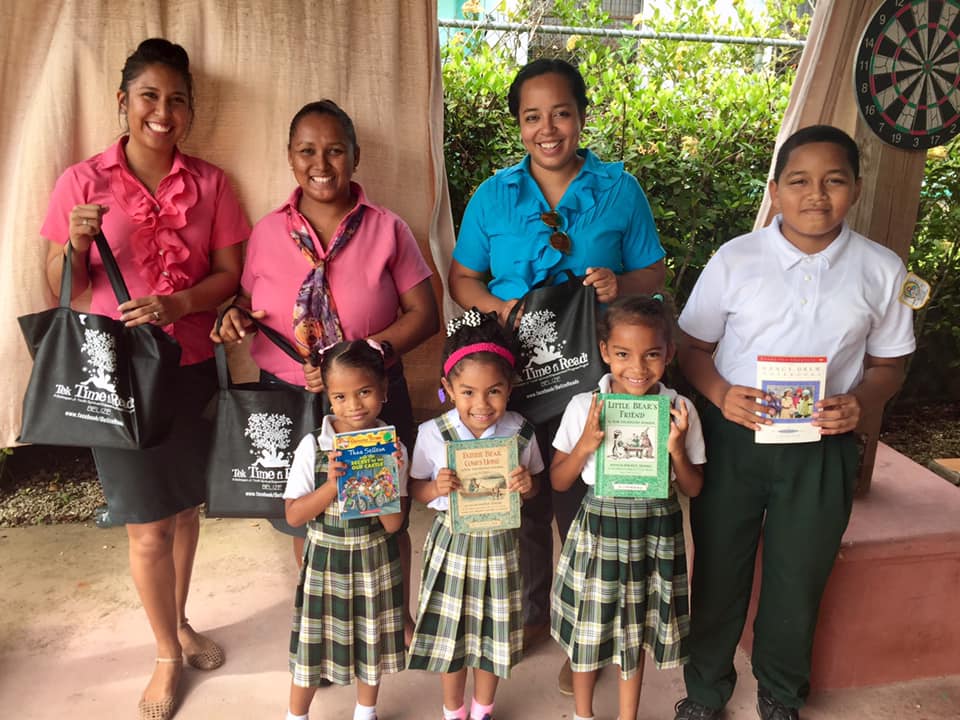 700+ Books distributed
Boxes of books distributed to libraries, tutoring centers, and schools.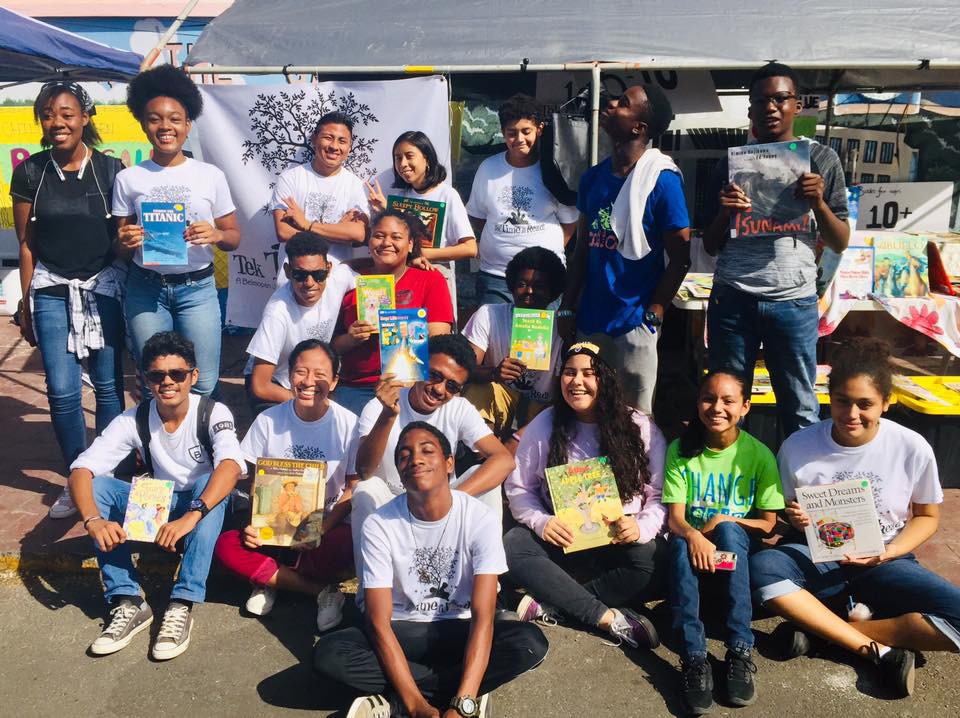 BOOK SALE at market
Had a sale of affordable books starting at $1 so children can have books for Christmas.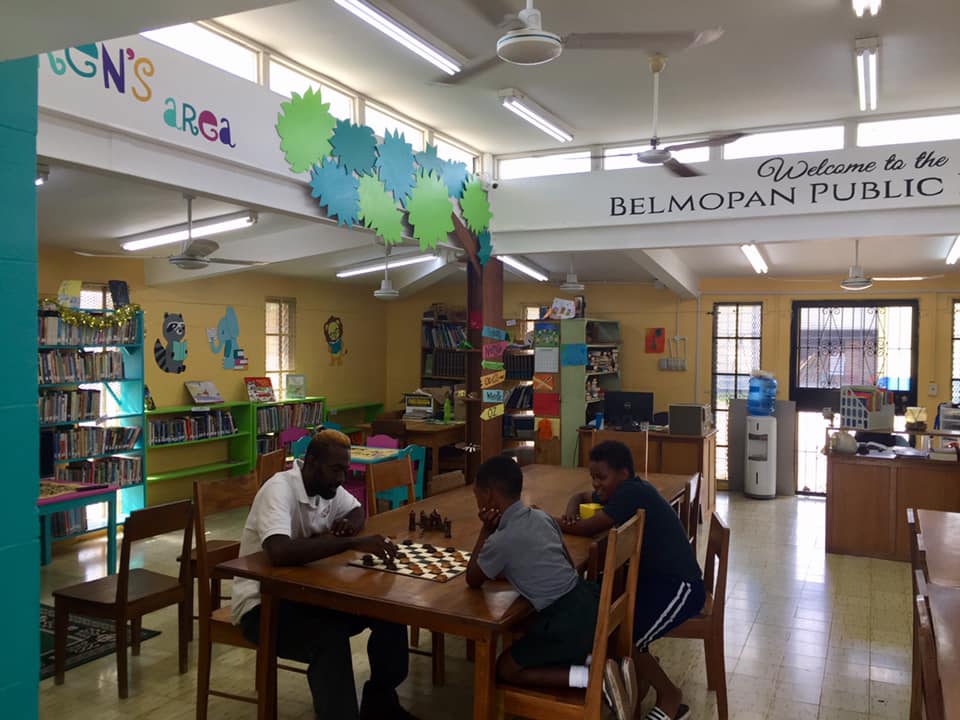 Completed Library make-over
Big thank you to Rotary Club of Belmopan for funding, Builders' Hardware Ltd. for providing extra materials needed, Lonnie Wall for building the beautiful tree shelf for us, BelmopanOnline.com for the extra touches and food for volunteers, and A & R Enterprises Ltd for a new bulletin board.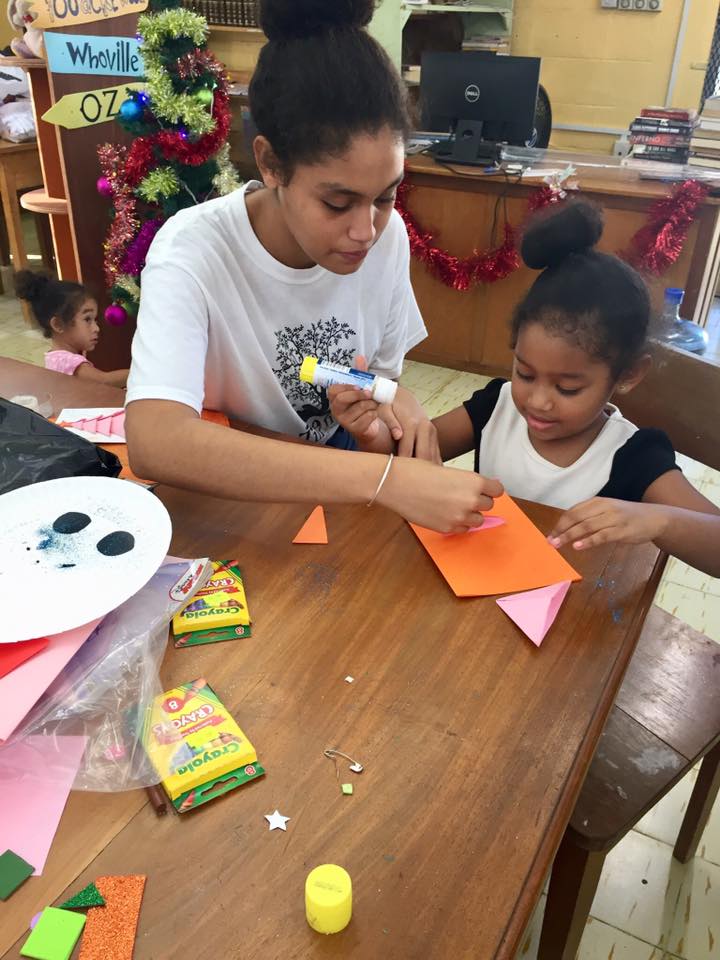 TTFR helps with library Christmas party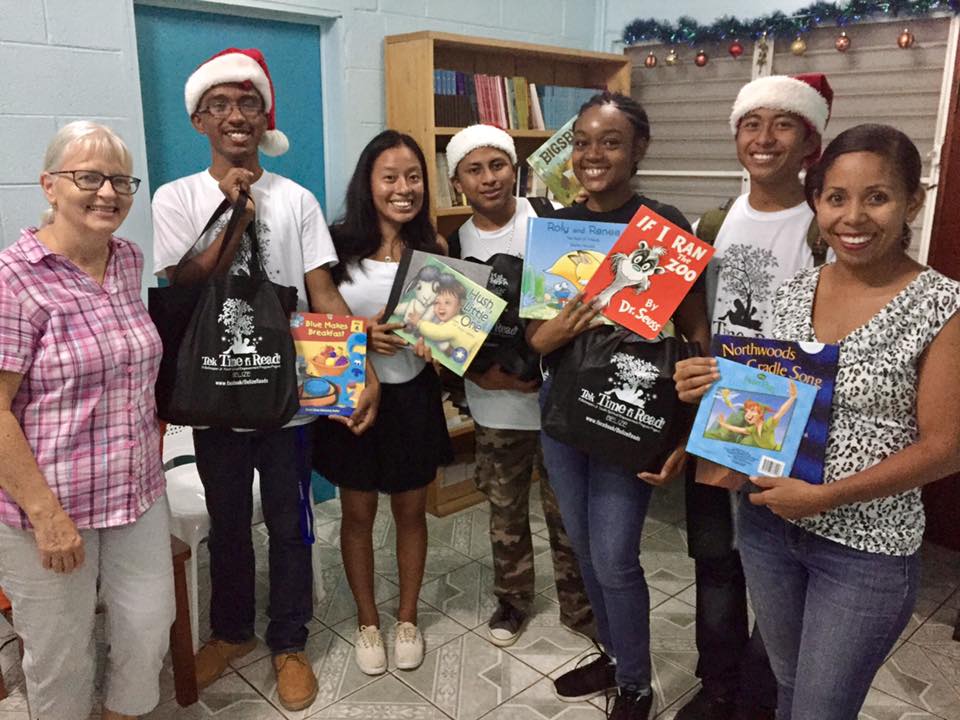 TTFR donates books to Hope For Life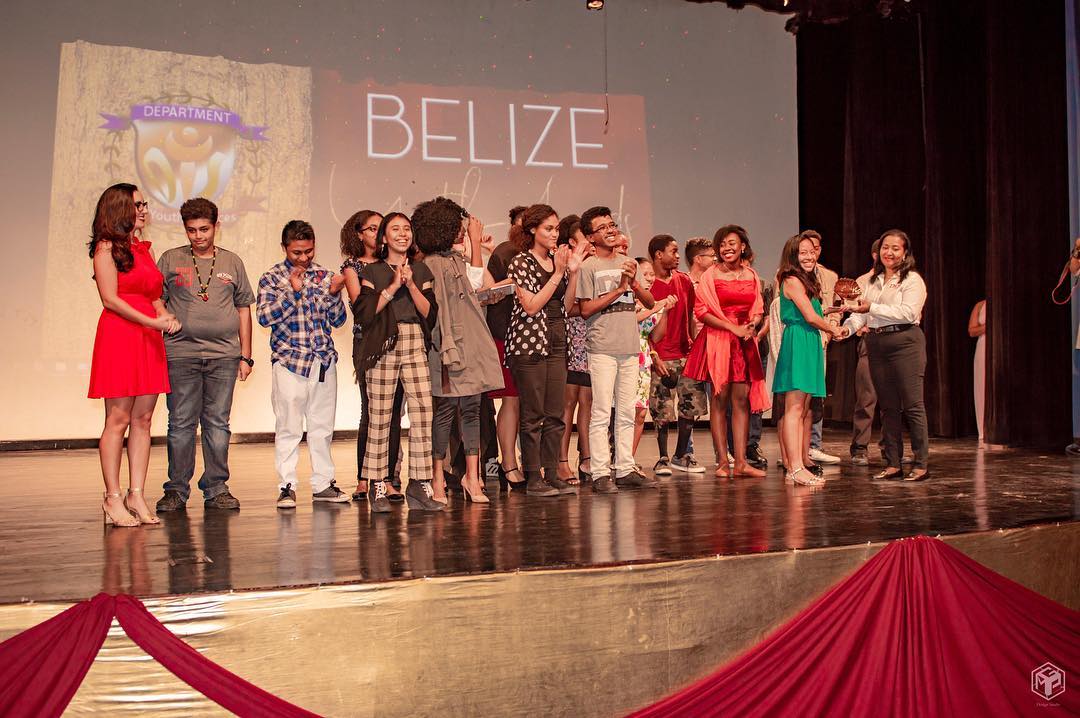 Youth Group WINS National Youth Award!
The "Tek Time fi Read" project youth organizers (Belmopan Youth Spiritual Empowerment Program) won the "Volunteerism/Community Service" Award at the Department of Youth Services's National Youth Awards 2018 for their work on the book project and the many other projects they do.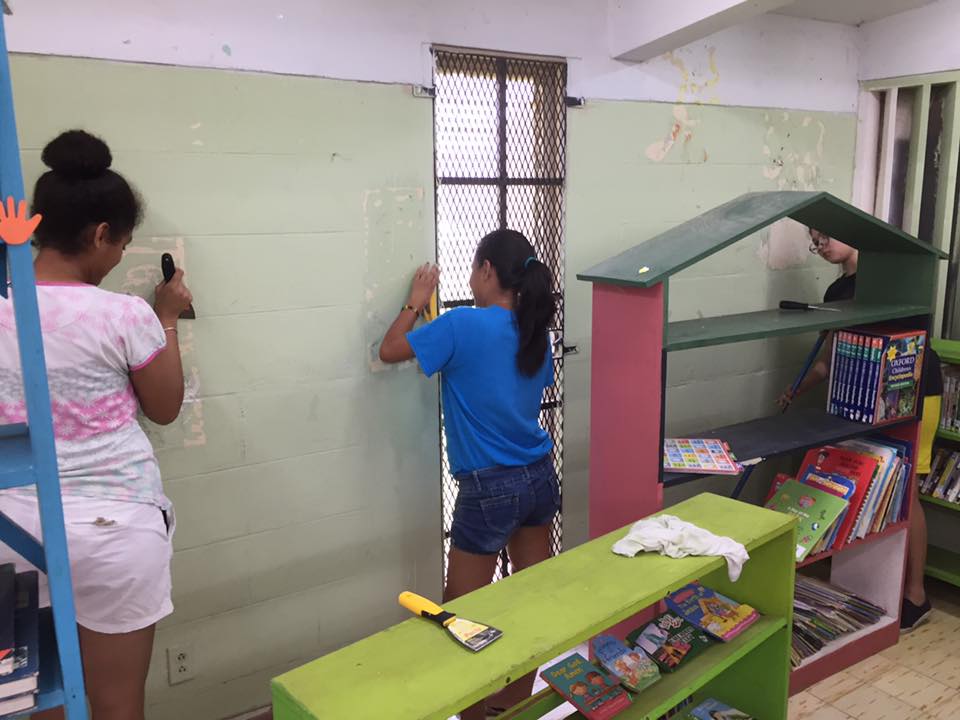 Began Library make-over
Started working on giving the library a bright new fresh look, reorganizing the space to make it more efficient, and creating a fun, colorful children's area.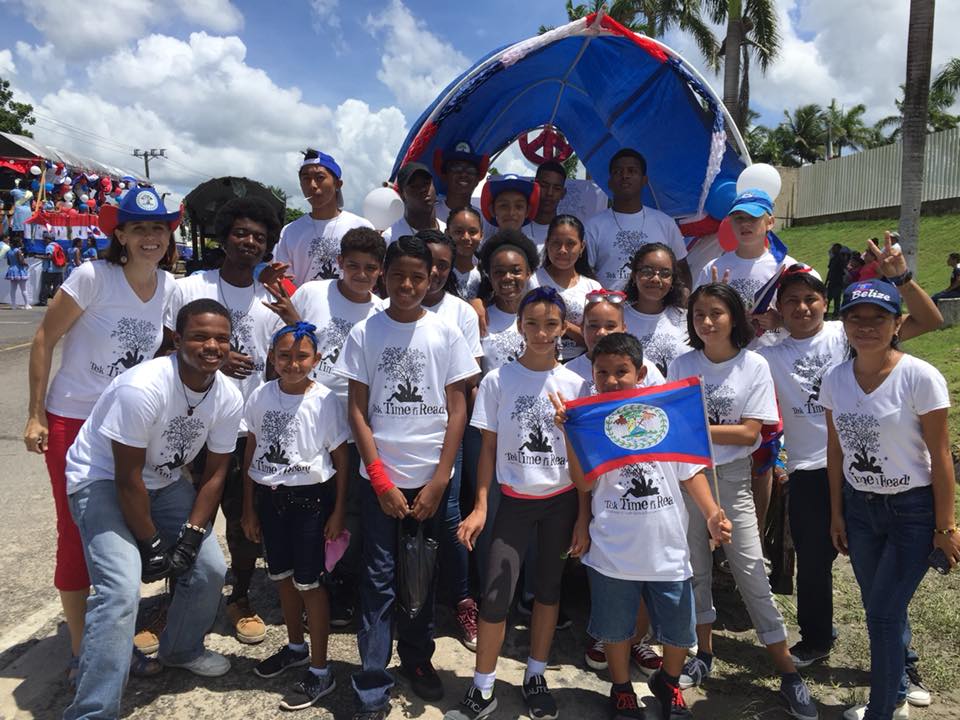 Independence Day Parade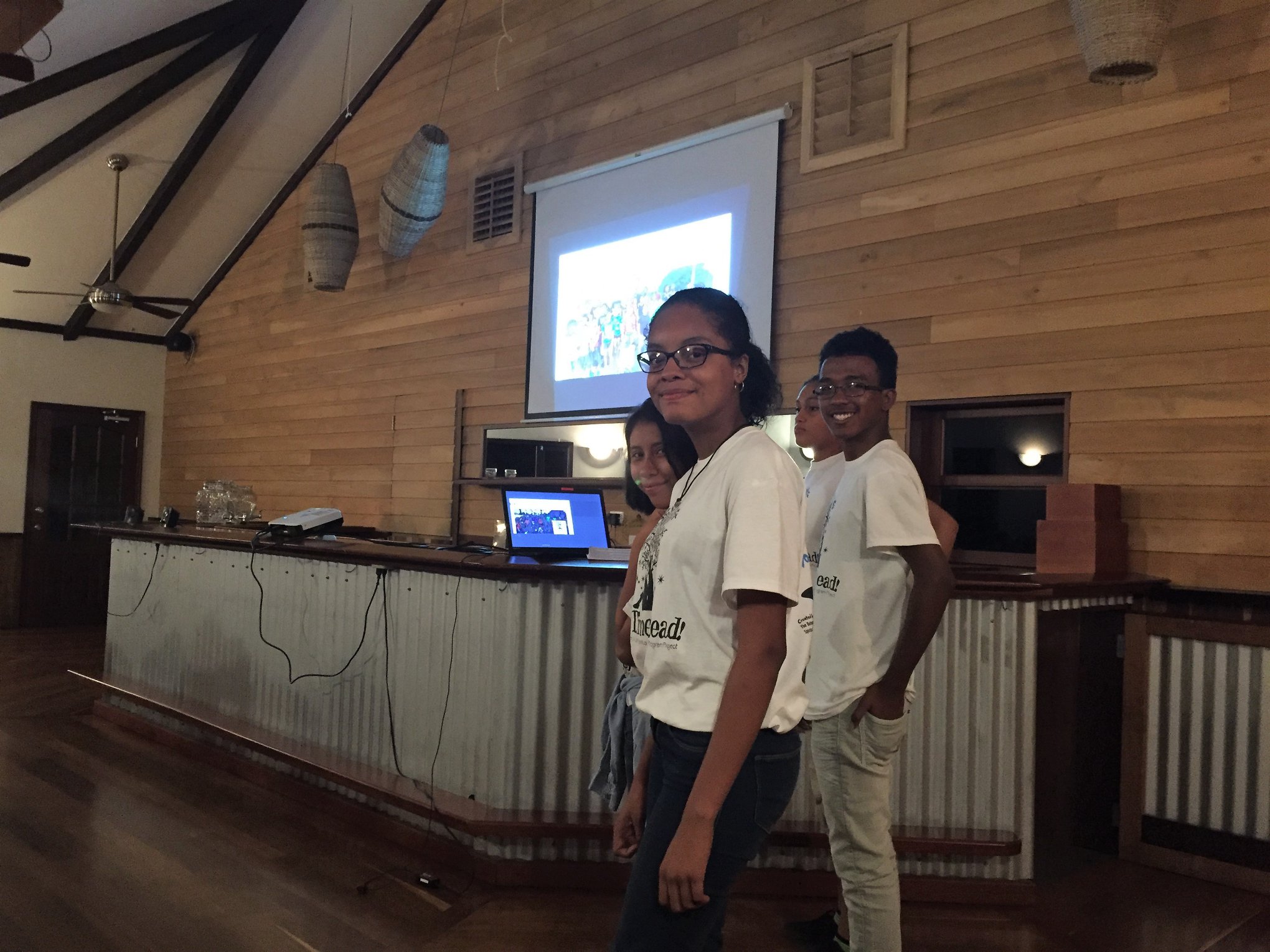 Presentation for Rotary
Met the with Belmopan Rotary Club to request funding for the library make-over project - they said YES!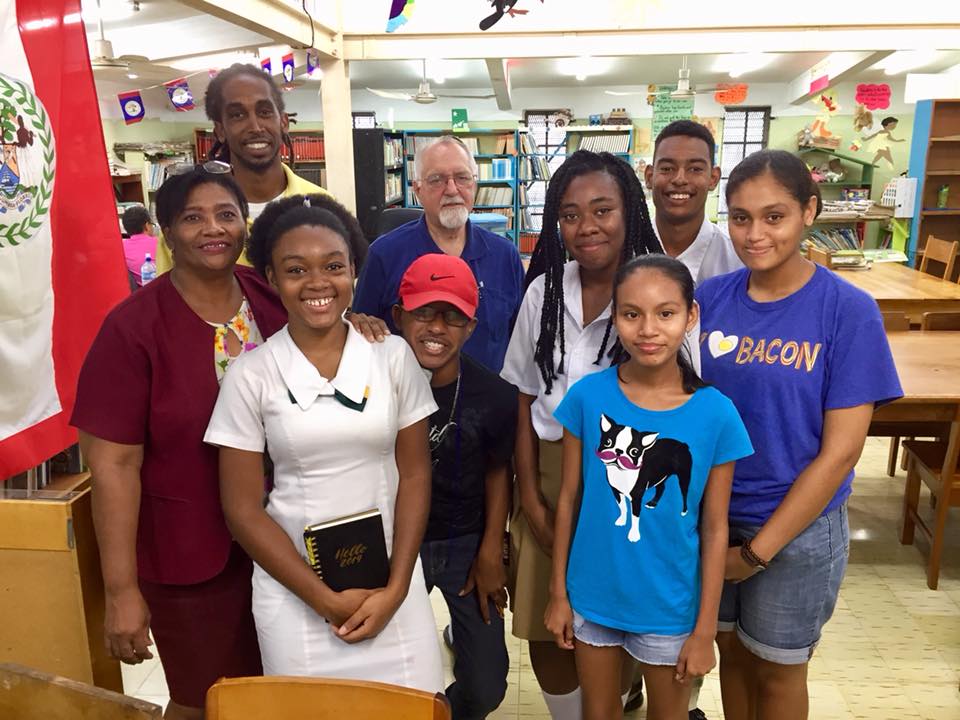 Meeting with library
Met with the Belmopan Public Library to start making plans for a make-over to make the library more exciting for children.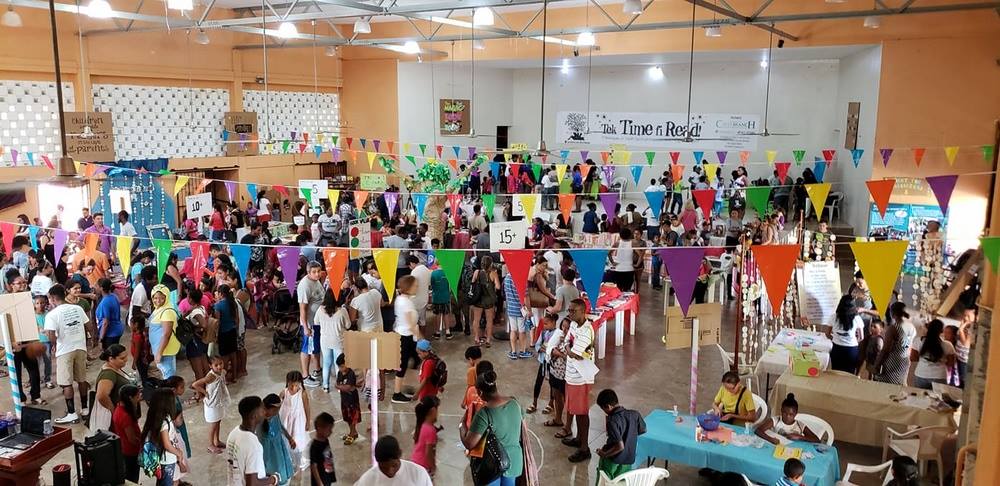 2018 BOOK FESTIVAL!!!
Planned and run by young people for young people with the goal of encouraging a love for reading in children and teens. Games, activities, and lots of FREE BOOKS. Over 4,000 books distributed to over 500 children!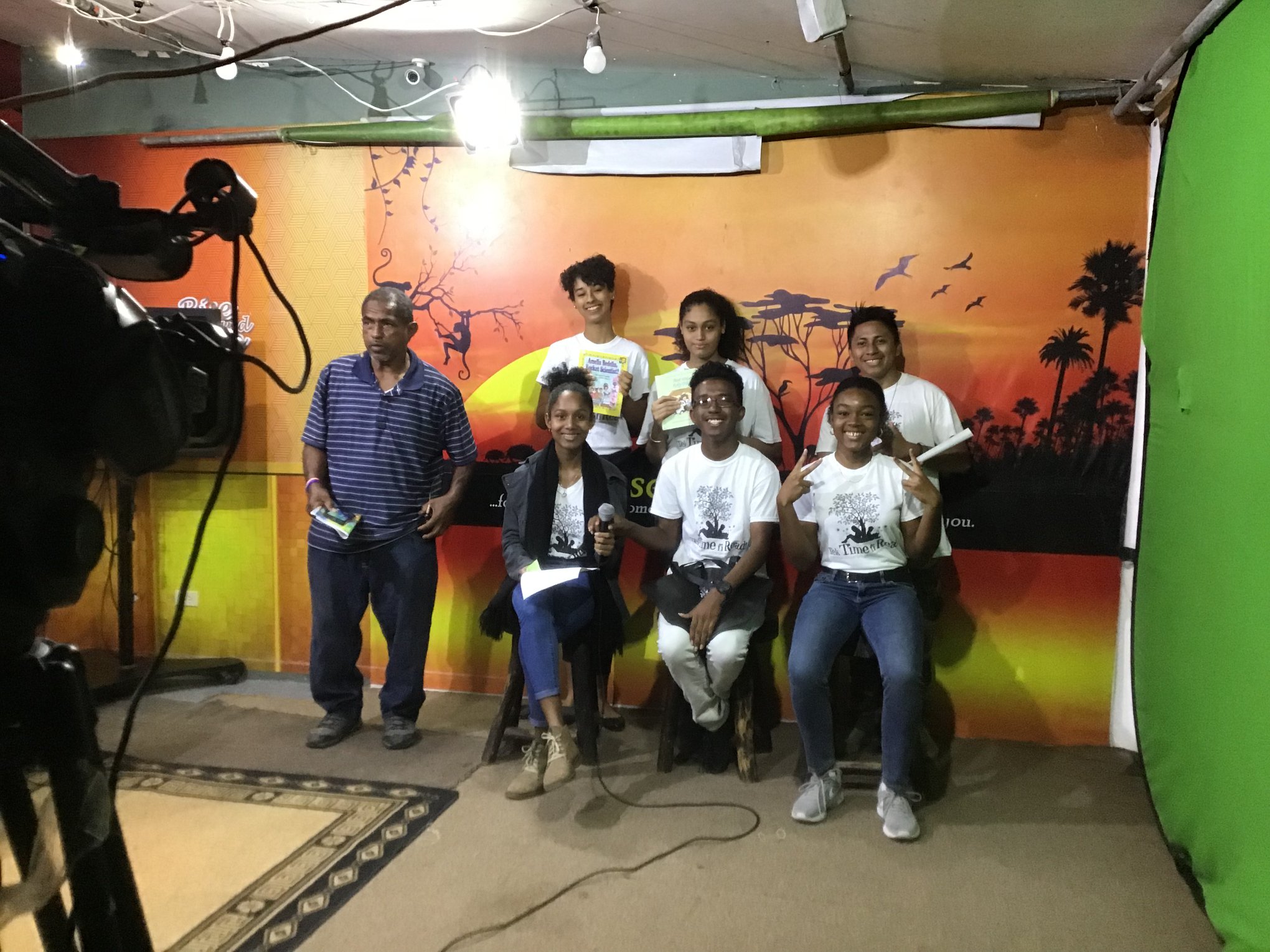 PLUS TV Morning show
First of many interviews and mentions on PLUS TV.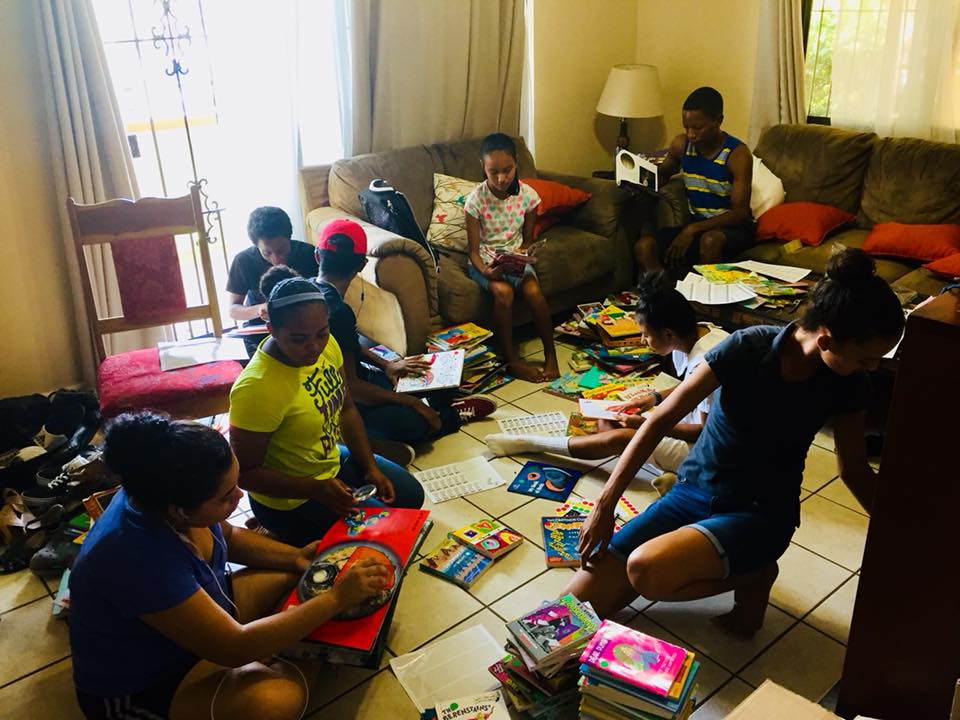 Books arrive from all over
Books from individuals, schools, scouts, groups, and businesses are sorted and labeled....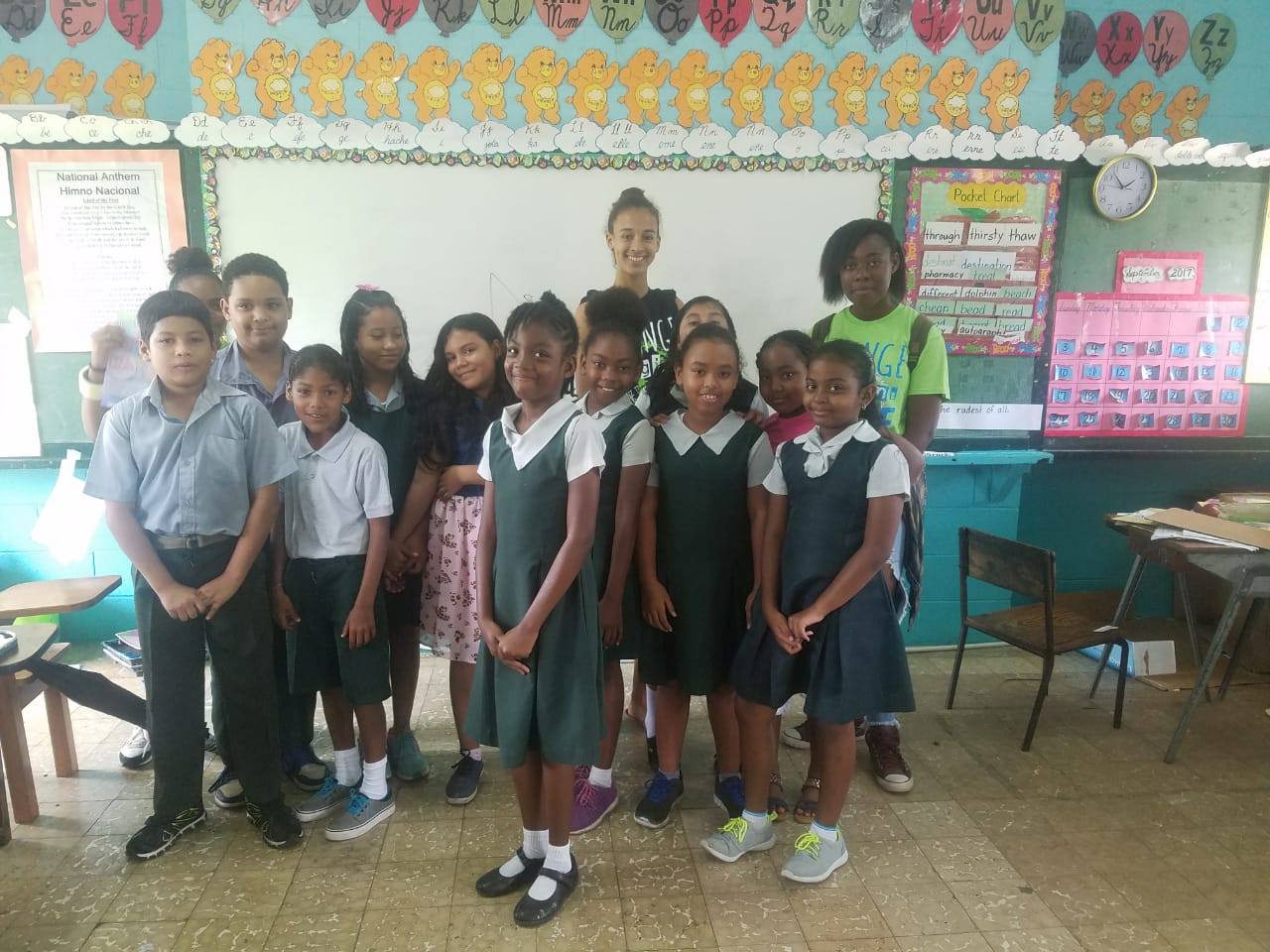 Youth make school visits
The youth group members make school visits to encourage reading and invite students to the book festival.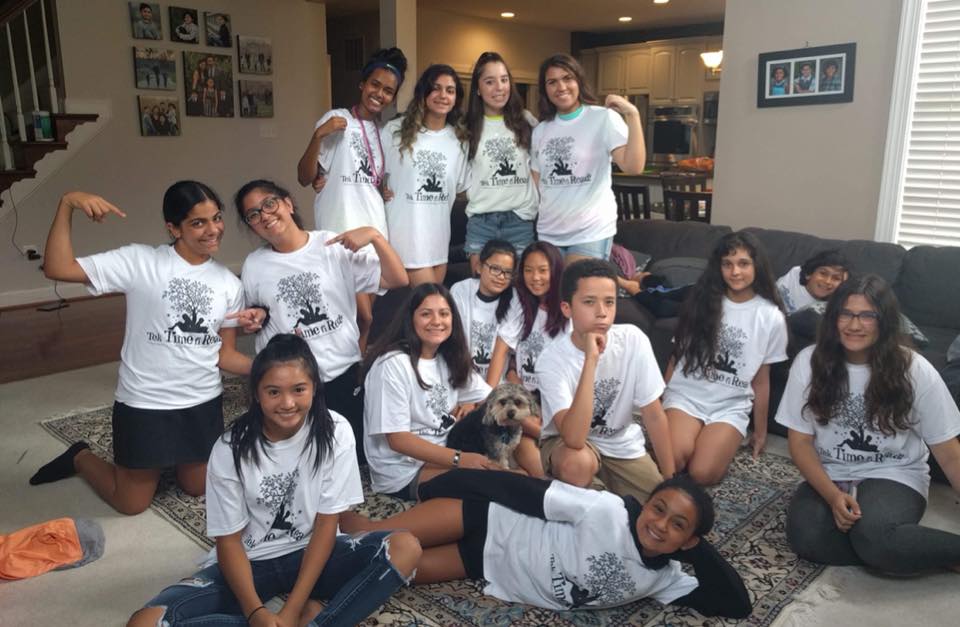 "Beams of Light" youth Join the Project
The Beams of Light Jr Youth group in Northern Virginia join the Belmopan Youth Spiritual Empowerment groups by collecting children's books in their schools and neighborhood to ship to Belize. The group has sent over 5,000 books to Belize.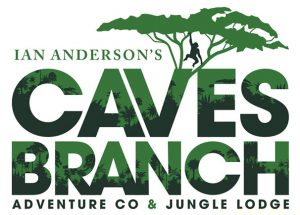 Caves Branch agrees to sponsor Book Festival
Ian Anderson has been a supported of the project from day 1 and continues to support the project and the youth who run it.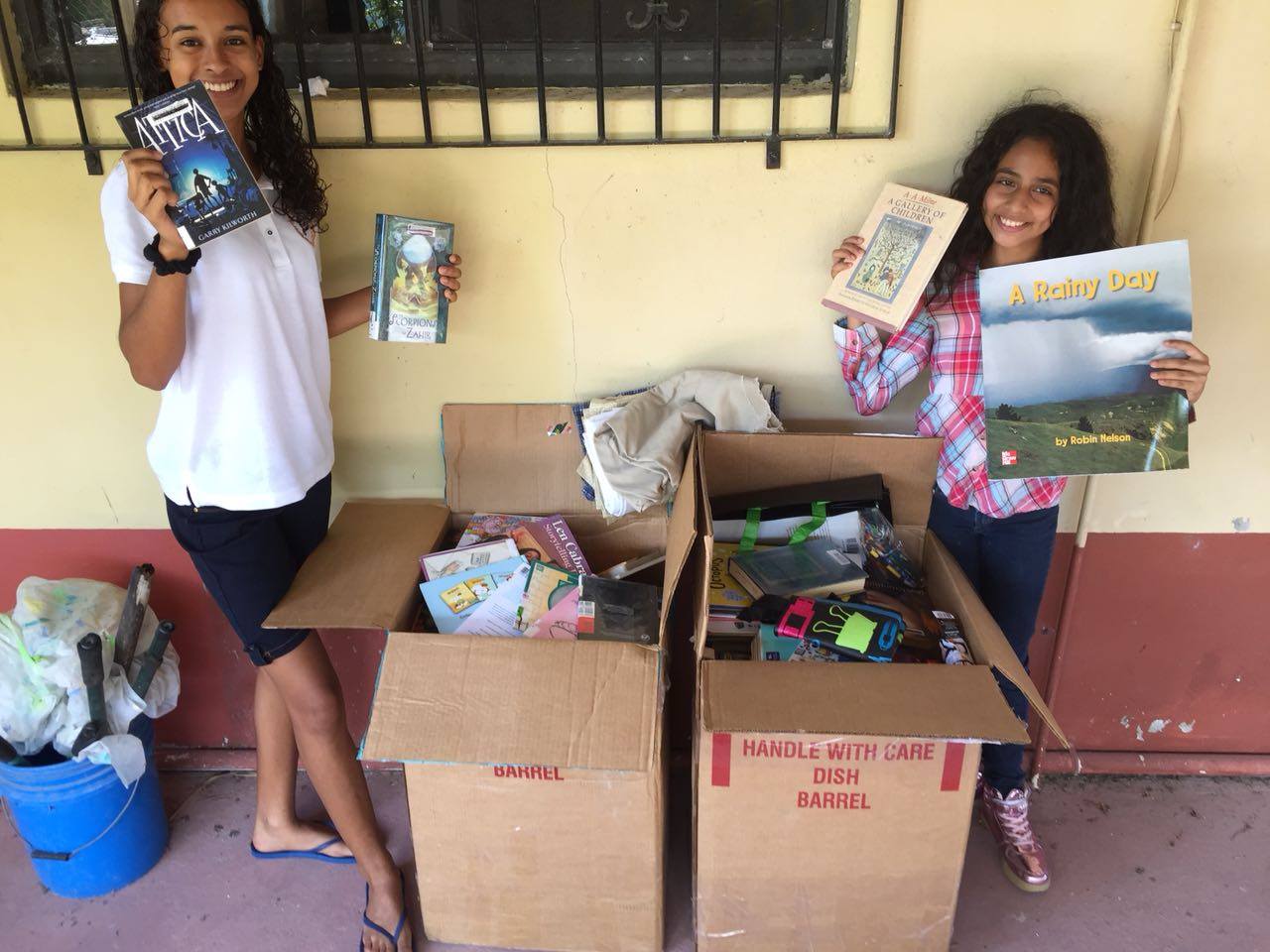 First books arrive
Books arrive from Elizabeth's Books Across Borders. This wonderful organization has continued to support us ever since.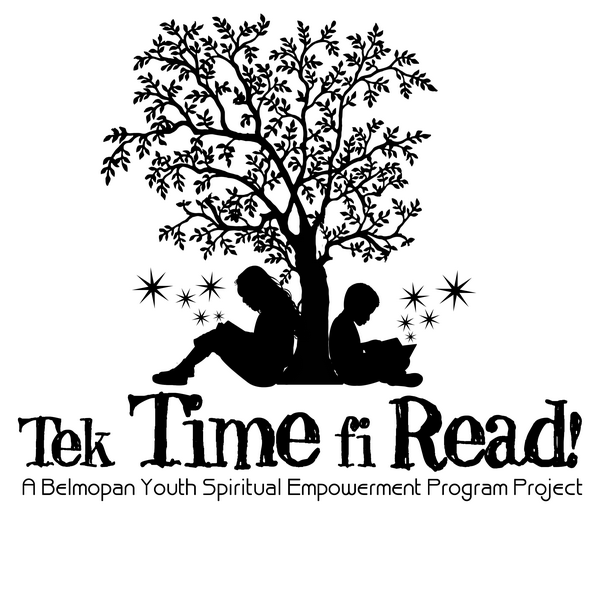 1st Planning Meeting
The newly formed team decides on the name "Tek Time fi Read" and starts making plans for the 1st BOOK FESTIVAL!
PROJECT IDEA Develops
Members of the Belmopan Youth Spiritual Empowerment Project (Peacemakers & Spiritual Soldiers groups) decide to take on a project to encourage a love for reading in children & teens.